Thank you for your interest in carrying Helen Edna!
Please feel free to email me at lauren@helenedna.com with your name, shop name and a description of your store.
A pdf of my current catalog can be downloaded here.
I am on Faire!
If your store is in Arkansas, Louisiana, Oklahoma, or Texas, please email me at lauren@helenedna.com as I have representation there.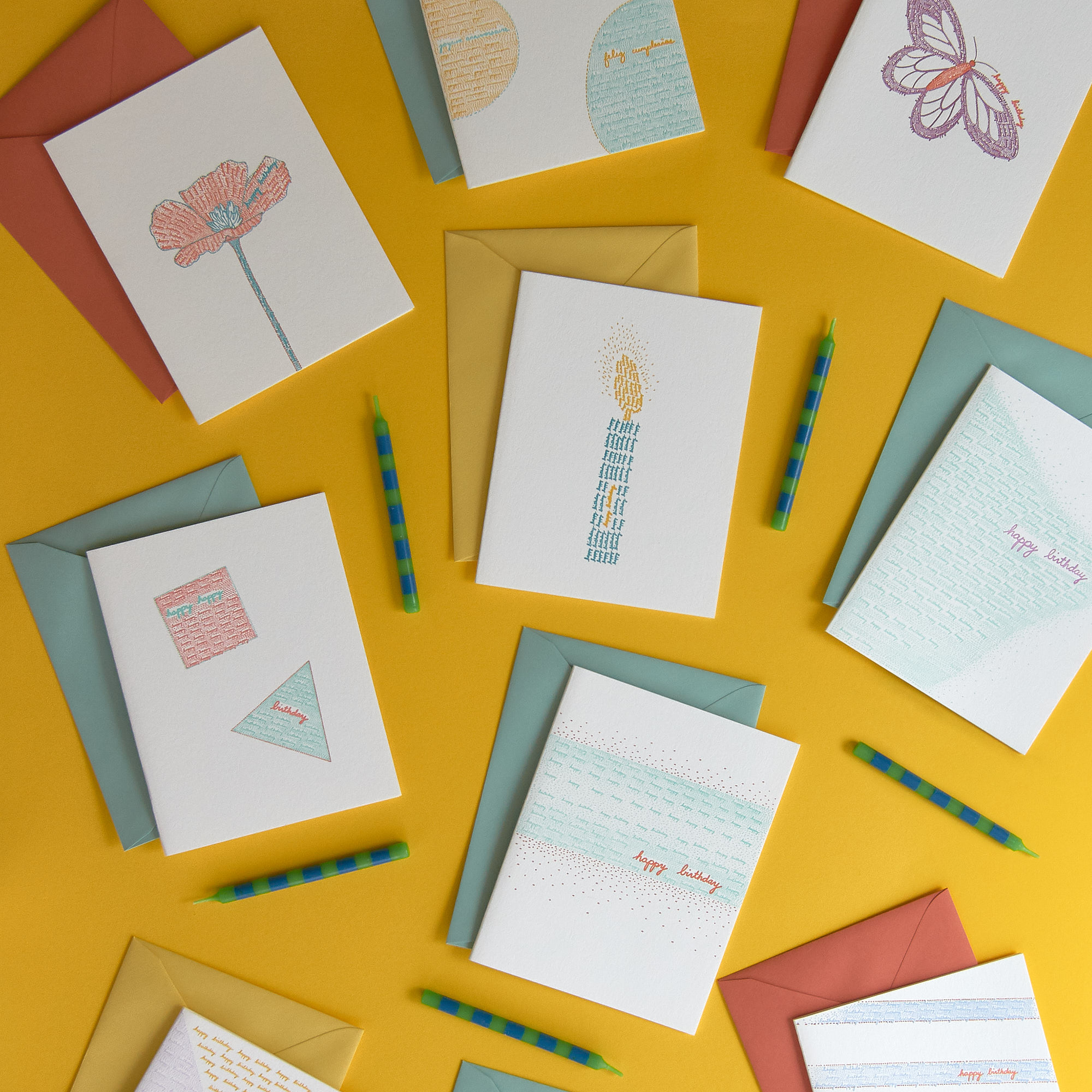 Terms & Policies
PAYMENT
I accept credit card and checks. Checks should be made payable to Helen Edna. I request payment for orders to be paid via Paypal at the time of shipment. If the customer will be paying by check, I will need to receive it before shipping the order. Net 30 Terms may be granted to customers in good standing.
MINIMUM ORDER REQUIREMENTS
Opening order minimum is $100.
Reorder minimum is $80.
Single A2 Card: $2.75 each, no minimums
Boxed Set of 6 A2 Cards: $10.00 each, no minimums
SHIPPING
The buyer is responsible for all shipping costs. The shipping cost is added after the order is taken. The buyer is also responsible for all customs and duties as applicable. Orders are shipped with the most economical shipping carrier. I also offer expedited shipping if needed.
TURNAROUND TIME
Please allow 1 to 3 weeks until your order is ready to ship.
BACKORDERS
I will let notify you if an item happens to be out of stock and will ship all of the in-stock items unless otherwise directed. Once all backordered items are in stock, I will them ship out immediately.
LETTERPRESS PRINTING
I inspect each piece prior to shipping to ensure it meets my quality standards. Please note that each print will be subtly unique due to the nature of letterpress printing, so there may be slight differences including ink color, saturation, impression, and position. The wholesale catalog offers an approximation of the actual ink colors.
SUSTAINABILITY
I use 100% cotton paper (tree-free), soy and linseed inks, and recycled paper envelopes from the United States. All of my pieces are printed on my Golding Pearl platen press and cut on my Chandler and Price Guillotine cutter, both from the early 1900's that do not use electricity.
DISPLAY AND PACKAGING
My products must be displayed and sold in their original packaging. Box sets must be sold in their original packaging and not be sold individually.
RETURNS AND EXCHANGES
I am unable to accept returns unless items have been damaged in transit. Please notify me within 5 business days of the damaged items. I will reimburse your shipping costs and ship the replacement free of charge.
CANCELLATIONS OR CHANGES
Cancellations or changes to your order must be submitted to me at lauren@helenedna.com within 24 hours from the time of placing the order.